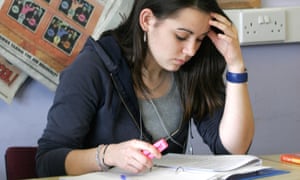 Another way to irk admissions tutors is to write about your "passion" without any supporting evidence. To really show your enthusiasm, the opening statement should be based on your experiences and how they shaped your ambition to study law, says Dr Martina McClean, legal admissions tutor for the University of Hull.
Whether you're interested in family, criminal or EU law, you need to immediately pique admissions tutors' interest and convince them you're right for the course. So what should you include? And what are the mistakes to avoid?
What to do
Make your first paragraph memorable: The key points to cover in your first paragraph are: "why law?" and "which aspects of law interest you?" says Thomas. And your opening sentence needs to immediately grab the reader's attention. "Admissions tutors are looking for active, engaged learners with enquiring minds. Write about how you have reflected about an experience, what type of questions you had and how you went about finding answers," says McClean.
Be curious: Seek out opportunities to learn more about law and mention this in your application. "You could visit your local courts and talk about what you learned from the experience. They are open all year and free to attend," says Deborah Ives, senior lecturer in employment law at the University of East Anglia.
Another way to show you're committed to law is to draw on everyday life. "You could tell a story about a work placement in a local supermarket and how complaints were handled there," says McClean. "This may have inspired you to look up consumer protection laws and reflect on dispute resolution mechanisms, for example."
Writing about volunteering or doing work experience will show you're proactive, says McClean. The placement doesn't have to be law-related, but try to relate your experiences to the legal profession.
Be honest: "We want the statement to give us an insight into who you are, not who you think we think you should be," says Goold. Our tutors recommend resisting school or parental help. "We want to hear your voice. A statement that is overly sophisticated for a 17-year-old stands out and gives us cause for concern," adds Ives.
What not to do
Don't fixate on criminal justice: "Criminal law is a small part of a law degree," says Ives. Yet this is what admissions tutors often see written about in statements. Instead, talk about a variety of law specialisms, such as civil rights, intellectual property or immigration law. "We want students who understand the breadth of the law and how it influences day-to-day life."
Avoid jargon: Words are all you have in law and clarity is essential, so you shouldn't overuse legal concepts or jargon, says Ives. "Tell the reader about yourself in simple and clear language," says McLean And make sure you proofread your statement so it is clear, accurate and authentic.
Don't plagiarise: Admission tutors read hundreds of statements, so they are likely to notice if yours is similar to something written online. "Stay away from the internet. When you receive 1500 statements a year, it's easy to see where copying has taken place," says Ives.
Don't be formulaic: "We don't have a checklist of things we want to see that you've done, and we don't penalise you if you haven't done work experience or don't have lots of extra-curricular activities," says Goold. "You don't need to include a quotation, or list the law books you've read. Just tell us why law is for you."
Thomas agrees: "We often get people writing a philosophical quote about law – which really doesn't add anything to their application."
Ives adds that you should avoid writing long lists of work experience. "We want to know about you. It is not the quantity but what you thought of the experience and how you have learned from it that counts."