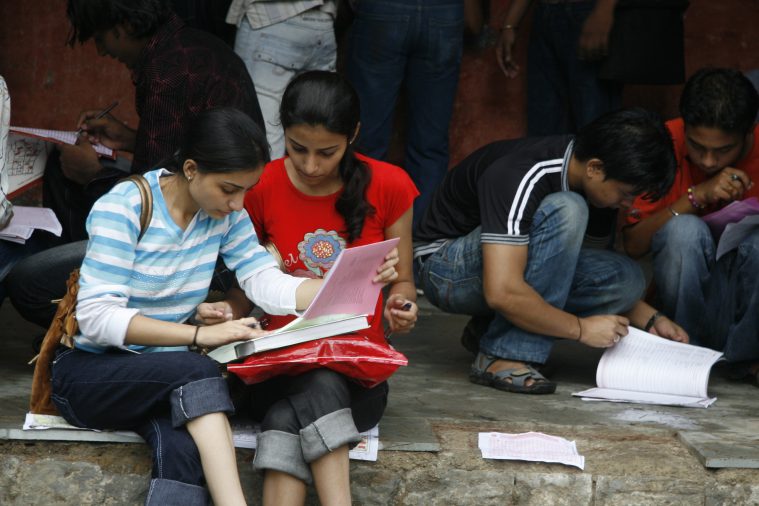 DU second cut-off 2018: The Delhi University has released the second cut-off list on Sunday, June 24. The varsity has one of the most sought-after colleges and every year, lakhs of students apply for undergraduate (UG) courses. After the release of the first cut-off, many students took admission in their preferred colleges, while few others have to settle with the second option due to high cut-off. However, the who were unable to obtain admission in their first choice can once again take admission for the same if they fit the new cut-off criteria. Delhi University gives an opportunity to cancel their first admission and choose a seat in the course and/or college of their choice.
According to UGC guidelines for undergraduate studies, a candidate can be enrolled at only one full-time UG course. In case one needs to change his college, he/she will have to recollect the original documents from the college in which they have first taken admission and cancel their admission online. It is only after their cancellation gets approved and original certificates are returned that students can proceed to take admission in the other college.
There is a procedure which one has to follow in order to cancel their admission and get enrolled in a new college. Check out the below-mentioned steps to get your confusion cleared.
1) Cancel your admission: First thing first, once the second cut-off is out, make sure you qualify the criteria. Visit the official portal of DU in order to cancel your admission first. You will have to fill the cancellation form available on the website, pay the cancellation fee and take a print out of the slip. Also, if the admission fee at the second college is the same as first, than it will be adjusted. In case it is more than the former, one has to pay the balance and if it is less, the leftover money will be refunded to the applicant's account after a few weeks.
2) Obtain original documents: Once you get the cancellation slip, visit the college where you already got the admission and show the same. Obtain all your original documents/certificates back so as to deposit them at the new college.
3) Repeat all previous steps: Follow the admission formalities in the same manner. The confirmation of your admission will be notified on the Delhi University's website when you login with your registration number inside the student's login.