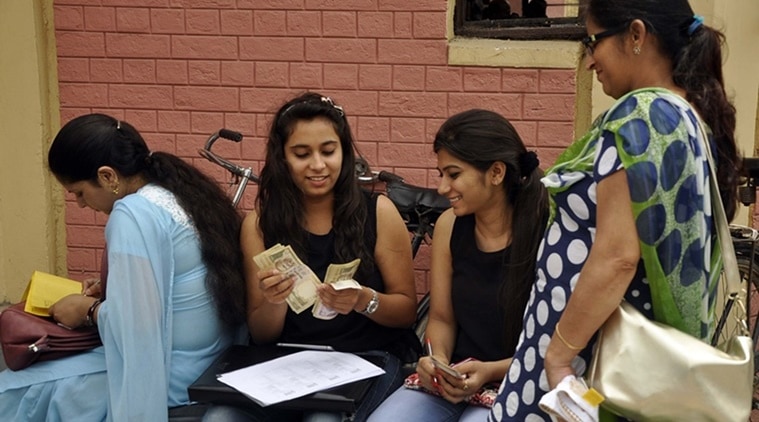 DU admissions 2018: Hindu College principal Anju Srivastava acknowledges that there have been "success stories" of BA Programme alumni doing well in civil services exam.
DU admissions 2018:  Not long ago, BA Programme would be the course students would take admission to if they missed out on Honours courses at Delhi University. In the last few years, though, the trend has started to change. This year, in a break from the past, the highest cut-off was for BA (Programme), released by Lady Shri Ram (LSR) College for Women at 98.75 per cent. Admission figures released by the university after the first list also revealed that maximum admissions (1,889) had taken place in the BA Programme course across colleges.
What explains the sudden popularity of the course? Kanika S Ahuja, associate professor of psychology at LSR, said it has a lot to do with students' piquing interest in Civil Services. "Two subjects — history and political science — which are in the Mains, are both covered by joining BA Programme. We have seen that this has become the most sought-after combination recently. More and more girls are realising that it's possible to crack the UPSC exam right after college. A few years ago, the most popular combination in BA Programme was psychology and economics," she said.
Aastha Raj, who has taken admission in the course at Jesus & Mary College this year, testifies to this. "I am very sure that I want to prepare for civil services, so joining a BA Programme course gives me exposure to subjects that I need to study to prepare for the exam. Right now, I haven't been able to match the cut-off for the history and political science combination, so I've taken economics and maths. But in the second list, if I'm able to, I'll change the combination as studying history and political science takes care of a huge chunk of the syllabus," she said.
Hindu College principal Anju Srivastava acknowledges that there have been "success stories" of BA Programme alumni doing well in civil services exam. But it isn't the only reason. Yashavi Kumud, a second-year student of BA Programme, said she opted for the course for other reasons: "It was always my preference because it is interdisciplinary. In my third year, I will get to study courses like international relations and gender, along with other subjects, making it more like a liberal arts education offered in the West. I want to work with the UN, so it helps to understand how different disciplines merge with each other."
Kirori Mal College principal Vibha Singh Chouhan has a word of caution for students who opt for the course so they can take bank exams or law entrances on the side: "Students think this course will have less pressure and they can focus on other exams. But one has to concentrate on every subject, so it is even more difficult and challenging."